Joseph T. Basler, M.D.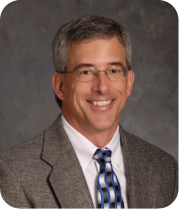 Area of interest: Cross-sectional Imaging (CT, MRI, Ultrasound)

Dr. Basler graduated from the University of Missouri School of Medicine. He completed his residency at Southern Illinois University School of Medicine and Affiliated Hospitals. In his last year of residency he held the Chief Resident position. Dr. Basler completed a Cross Sectional Imaging fellowship at the Mayo Clinic in Jacksonville, Florida. Dr. Basler joined Springfield Radiologists, S.C. in July 2000 and provides radiologic services to St. John's Hospital and Springfield MRI & Imaging Center, as well as additional medical facilities in, and around, the Springfield community. He is certified by the American Board of Radiology and holds many professional memberships.