Theodore J. Gleason, M.D.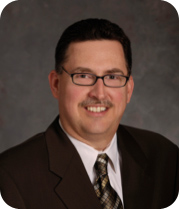 Areas of Interest: Cross-Sectional Imaging & Neuroradiology

Dr. Gleason graduated from Rush Medical School in Chicago, Illinois. He completed the Diagnostic Radiology Residency Program at the University of Iowa Hospitals and Clinics in Iowa City, Iowa. In his last year of Residency, he held the Chief Resident position. Dr. Gleason completed the Body Imaging Fellowship, and subsequently joined Springfield Radiologists, S.C. He is chairman of the department of radiology at St. John's Hospital. Dr. Gleason has served for many years on the St. John's Medical Executive Committee, and has been involved in numerous researches and scientific exhibit endeavors; he continues to remain active in this arena. Dr. Gleason is certified by the American Board of Radiology.