Simon V. Bekker, M.D.
Area of Interest: Neuroradiology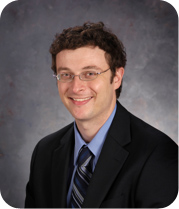 Dr. Bekker joined Springfield Radiologists, S.C. July 1, 2009 upon completion of a neuroradiology fellowship at John's Hopkins Hospital where he also completed his radiology residency. Dr. Bekker's internship was completed at St. Luke's Hospital in St. Louis, Missouri and he graduated from the University of Missouri School of Medicine in Columbia. Dr. Bekker has co-authored multiple articles as well as several book chapters and has been involved in research activities. Dr. Bekker is board certified by the American Board of Radiology. He also holds an academic appointment with the SIU School of Medicine.